Dave Amos
Over 35 Years of experience in IT
Over 8 Years in Cloud Applications
Data Centre Management experience
Telecoms Network Management experience
Disaster Recovery Design and Testing
GDPR compliance Experience
My Email

Colin Pratt
Over 35 Years of experience in IT
Over 25 years in Software Development
Over 4 Years in Cloud Application Design
Extensive experience Commercial System Design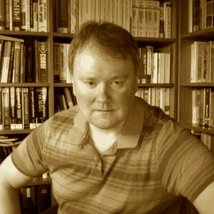 Nigel Best
Over 30 Years of experience in IT
Over 25 Years of experience in Software
Financial Systems experience
Extensive set of Program Coding Skills
Dave Amos - System Analysis and Development
Cloud Application Services specialist - SaaS & PaaS, Service Applications - Document Archiving, GDPR, Data Compliance, Hypertension Monitoring, Mobile Phone Surveys, Smart Phone Apps focused, Form Data Capture services embeded into Web Pages, hosted business services to replace internal IT.
Previously a senior IT manager with varied experience from Software Development through Data Center management, wide area network implementation. Integration of IT systems post merger & outsourced FM support contracts.
Accounting experience - IT budgets and large scale software projects. Varied IT project management experience including DR & Business Continuity fail over testing.
Specialising in Software_as_a_Service, Platform_as_a_Service, Web Apps, Smart phone (Micro) Surveys, E-billing & Digital Document Archiving (ECM - Content Management), PURL (Keyword) Marketing, Help Desk, Server Monitoring & Alerting, Trading Terms for Cloud Service & Supply Contracts. IT Finance & Accounting, Procurement Negotiations. Cloud Consultancy & advice.
---
Colin Pratt - Software Designer
Colin specialises in Systems Analysis, Design & Programming, he is our Cloud Application Software specialist, focusing on developing a range of business applications including - Help Desk, Project Scheduling, and Expense systems.
His experience has been gained over many years whilst developing commercial applications for Software Houses. These have been in the UK and also elsewhere within europe (Belgium and Ireland).
He has many years of experience programming in a variety of languages, most recently working directly on the design of systems which are totally web based, these demanding cloud applications have to operate 24x7 which requires a fundemental change in system design.
Colin ensures that our web base applications are not only easy to use, but also efficient in operation, so as to ensure the fastest possible response times. Particular attention is paid to embedded help icons, and screen designs which set out to avoid the need for training courses - which are best avoided when implementing distributed applications!
---
Nigel Best - Project Software Development
Nigel gets involved in any of our projects where his excellent knowledge and experience with multiple sets of development programming launguages can be put to best use.
To be sure that your system development was completed to the highest standards we would engage Nigel, with his extensive experience of working on large and small scale software developments combined with his general knowledge of IT and business change projects.
An Excellent programmer, he is happy working any where in the UK or abroad, needing little development or design direction.
He is able to contribute experience in 'Finance Systems' from Insurance to Banking, as well as large scale systems integration implementations.
His approach is to establish a formal set of requirement specifications and process procedures, to ensure that the system delivered meets the needs whilst remaining within timeframe and budget.
Nigel recently completed a cloud application development utilising the following tool set:
ASP MVC C# dot_NET Visual Studio Javascript Jquery Ajax MSSQL SQL HTML & CSS.
So if you are looking to develop new cloud application systems from scratch then we feel confident that we have the skills to assist you.
---
Also See our News &amp Company Contact Us pages, or simply Enquire Here.